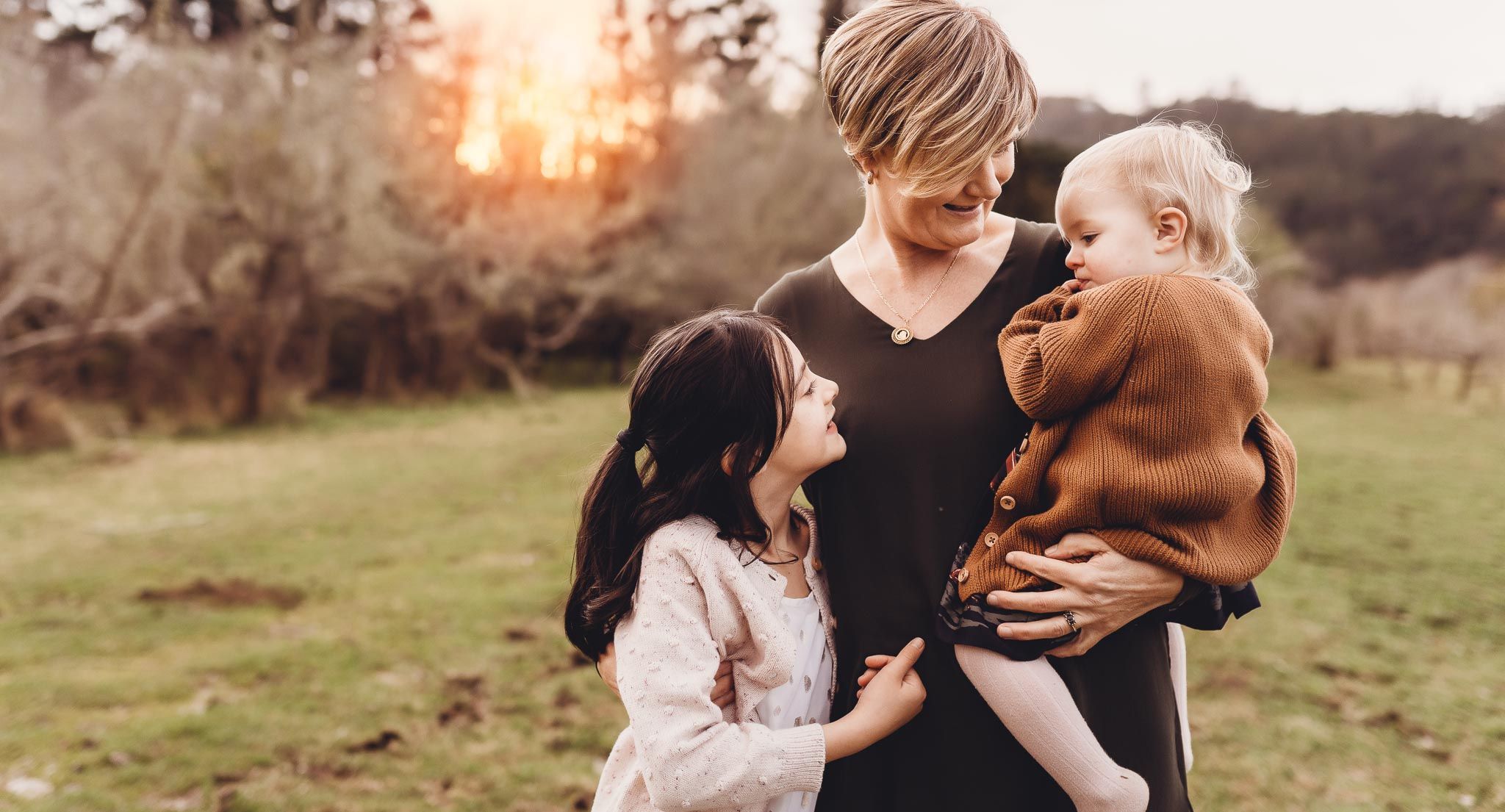 Auckland Family Photography Gallery
Auckland Family Photography Sessions are a great opportunity to bring everyone together for that one special time and capture all the beautiful smiles, silly faces and hugs.
I consider it an opportunity for families to get fresh air, enjoy the moments while kids are running around, have fun and relax. These sessions are as raw and authentic as it comes.

An outdoor Auckland family photography session is the perfect way to capture a variety of images of your family in a beautiful, natural setting. Auckland has so many gorgeous parks, woodlands and West Coast beaches which provide the best backdrop for your special day. My aim is to create beautiful, natural images which capture the essence of individuals as well as those special connections between family members.

Because all families are different, I will work with each family individually to talk about the best location, time and styling that fits the family's personality the most. A phone call or in-person consultation is the best way to go about gathering the details for your session, color scheme, and the most importantly - "how do you want to display the portraits from your session?"

I am here to document your family the way you are, the way you live and the way you share happiness and the rawness in that very moment. So later in life when you are looking back on these documented moments, you won't just see a picture, you'll hear the laugh, you'll feel the warmth and the connection.
We take photographs as a return ticket to a moment otherwise gone
Beautiful and natural moments that are essence of your family.

Auckland Family Photographer
Newborn Photography, Maternity Photography, Baby Photography, Family Photography, and WEDDING Photography