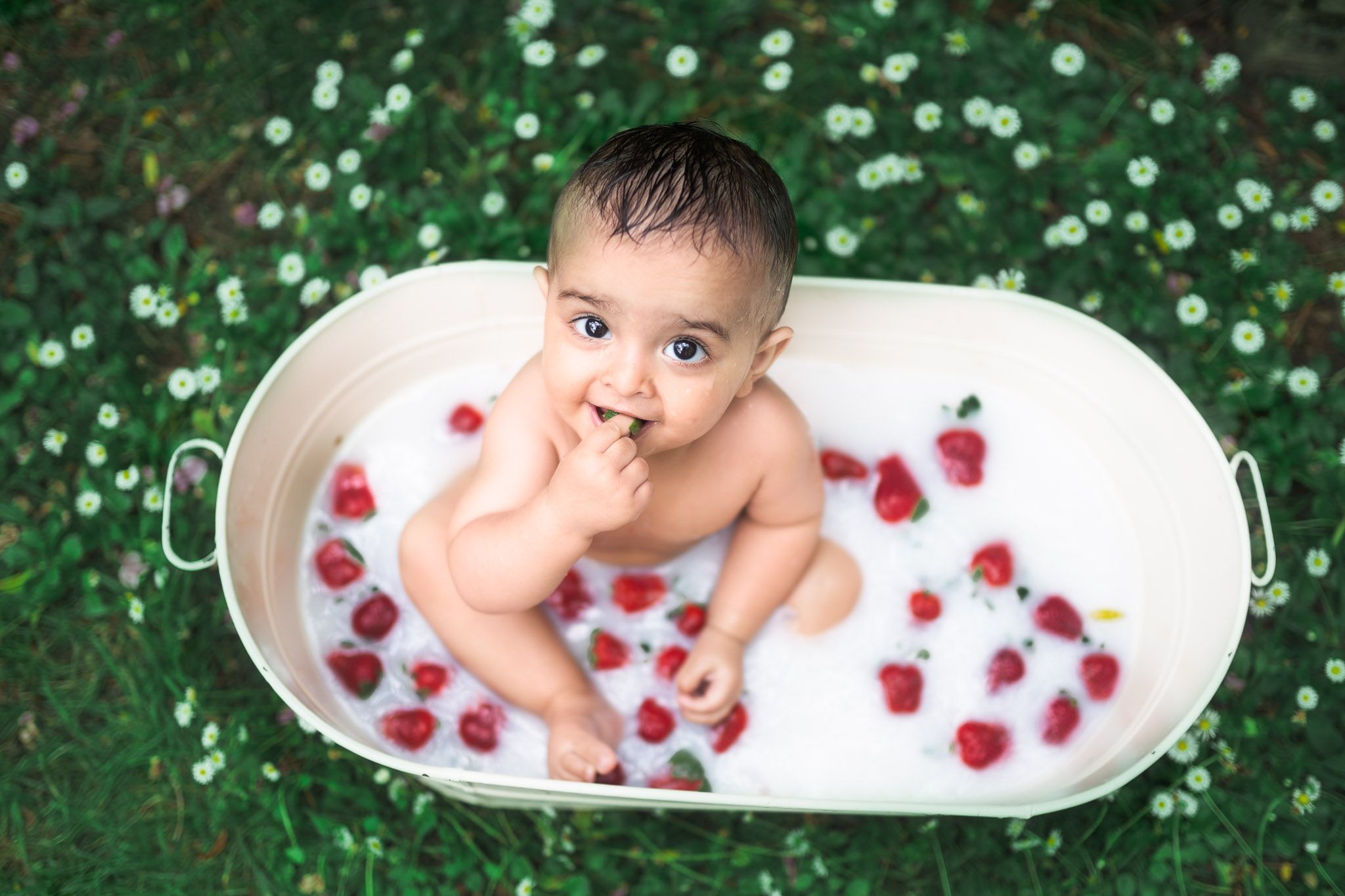 Auckland Milestone & Cake Smash Photography
Congratulations on celebrating your baby's first ever birthday… how exciting!
My Indoor & outdoor Auckland Milestone & Cake Smash Photography is a special way to celebrate your baby's first year.
These sessions are done when your baby is 3 months old and all the way until he or she is 9 months. This is the time when your little one has started, or is already, sitting, crawling and smiling away. Milestone photography sessions are about 30-45 minutes long. It is best to schedule around your baby's routine. I will help you figure out when is the best to bring baby over to the studio – after nap time is always a good idea, so baby is well-rested and happy.

Your baby will reach so many milestones within their first year and the big ONE is to be celebrated!
Cake Smash photography sessions allow your child's personality to shine and are done when your baby is around 12 months, or when baby is standing or walking.

Milestone and Cake Smash photography sessions are captured in a neutral and timeless manner, just like the newborn sessions. (i.e. these sessions are simple and minimalist.) Sessions are done at the studio or outdoors in Auckland, if weather permits.

Auckland Milestone and Cake smash photography sessions include formal, cake smash and bubble bath splash portraits that will catch some timeless moments. It is best to book your session 4-6 weeks in advance for customized themes.



Let me love you a little more before you're not little anymore.
Life's miracles captured forever.

Auckland Cake Smash Photographer
– Life's un-missed moments captured forever–